2022 is a historic milestone for our country as New Zealand truly seeks to transform the way it serves disabled people and their whānau. New Zealand has rightly committed to work in true partnership and fully implement the vision and principles of Enabling Good Lives. It is in this spirit that NZCommunity Living has been created.

NZCare and Geneva Community Living have come together to form NZCommunity Living, a subsidiary of the New Zealand Health Group dedicated to supporting people with disabilities. New Zealand Health Group is the country's largest national provider of health, disability and wellbeing support services, and a leader in health technology.
"We pledge to provide a tailored support to each and every person with a disability to keep well, stay connected to their whānau, and with our support, thrive in their community," says Josephine Gagan, New Zealand Health Group Managing Director. "We will work with them and their whānau to provide support that is flexible and reflects the choices that they want to make in their life, enable them to achieve what is important to them and enjoy a strong sense of independence," she adds.
NZCommunity Living Disability Support Services reflect the belief that all New Zealanders deserve to be as independent as possible. Since 1988, they have been supporting people with disabilities and their whānau. Their services include Flexible Disability Support, Residential Services, Choices in Community Living, Specialist Intensive Support, Vocational Support, Huntington's and Neurological Disorder Support, Respite Services, and Whanau Support.
As Group General Manager for NZCommunity Living, Vicki Stewart will be leading her dedicated team of industry experts and continue to work in partnership with the Ministry of Health, Oranga Tamariki, District Health Boards, Ministry of Social Development, Corrections, and ACC as a preferred national provider. Their services are free to those eligible for government funded support, as well as provide private funded services.
"Inspired by the Harakeke plant, the NZCommunity Living logo represents the interconnection and unity we have with the people we support, their whānau and natural support groups in our community. The people we support are the rito (shoot) in the middle – nurtured and supported by the surrounding leaves that represent whānau and all of us at NZCommunity Living," says Vicki Stewart. "Rest assured we are still the same people with the same values at the core. In partnership with our funding agencies, we will continue to provide individualised support services to disabled people as we always have – only better and stronger, together."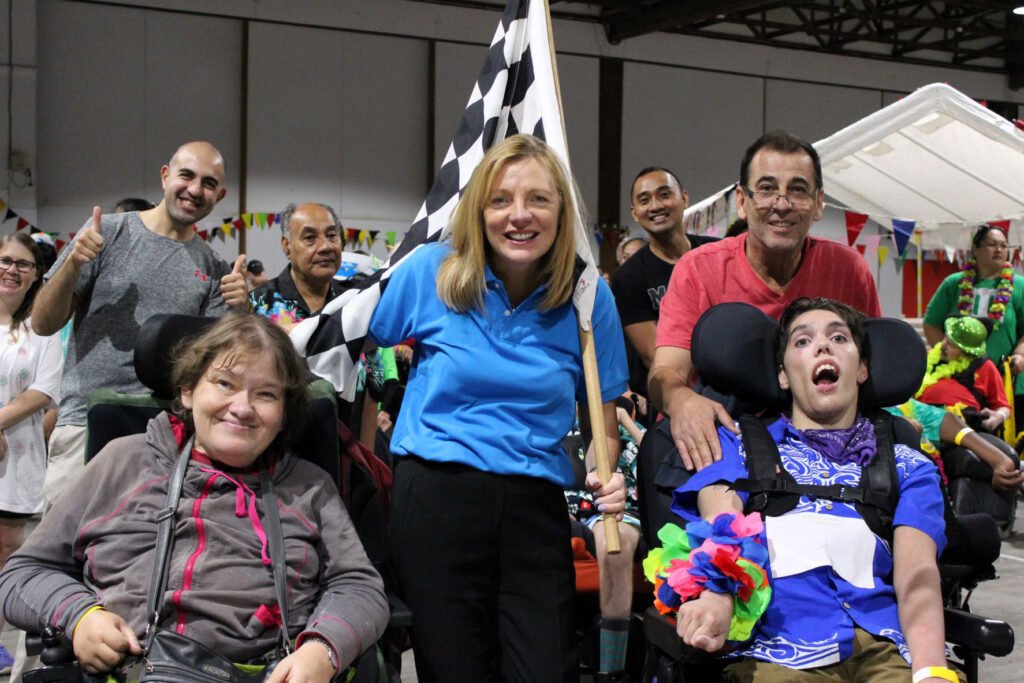 ---
Harakeke Planting
The people supported by NZCommunity Living had a great time planting Harakeke in their backyard at some of their residential houses as they prepared to welcome the launch of the new name. Every one was excited about the future opportunities NZCommunity Living has to offer. Check out some of their lovely photos!